Private Villa 1 Dubai Hills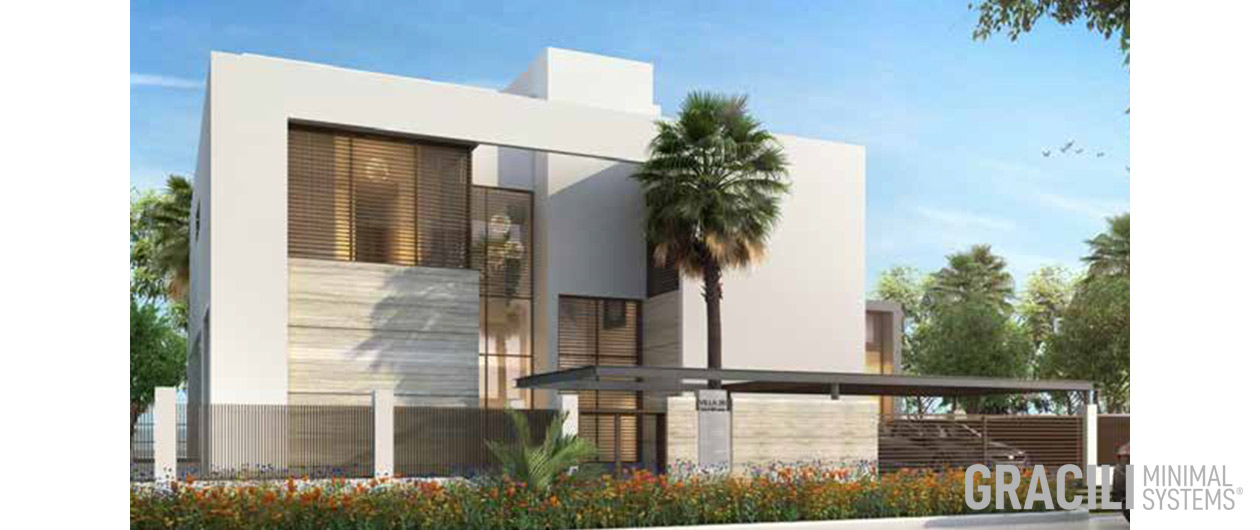 This new modern villa in Dubai Hills is constructed of a large expanse of minimal contemporary glazing from Gracili Minimal Systems®. The open-plan living area features slim frame sliding glass doors that were designed to provide unique access onto the spacious balcony surrounding the backyard of the new build.
These glass doors were installed with our slim 25mm system to provide the homeowner with stunning panoramic views of the landscaped city and surrounding greenery. The Gracili® 25 minimal windows are finished with a special solar control coating that deflects maximum heat while allowing natural light to enter the living space.
The frameless sliding doors installed at the back of the private villa have a bi-parting configuration with three panels on either side, offering a vast space for access.
ClientNaga Architects
Date2019